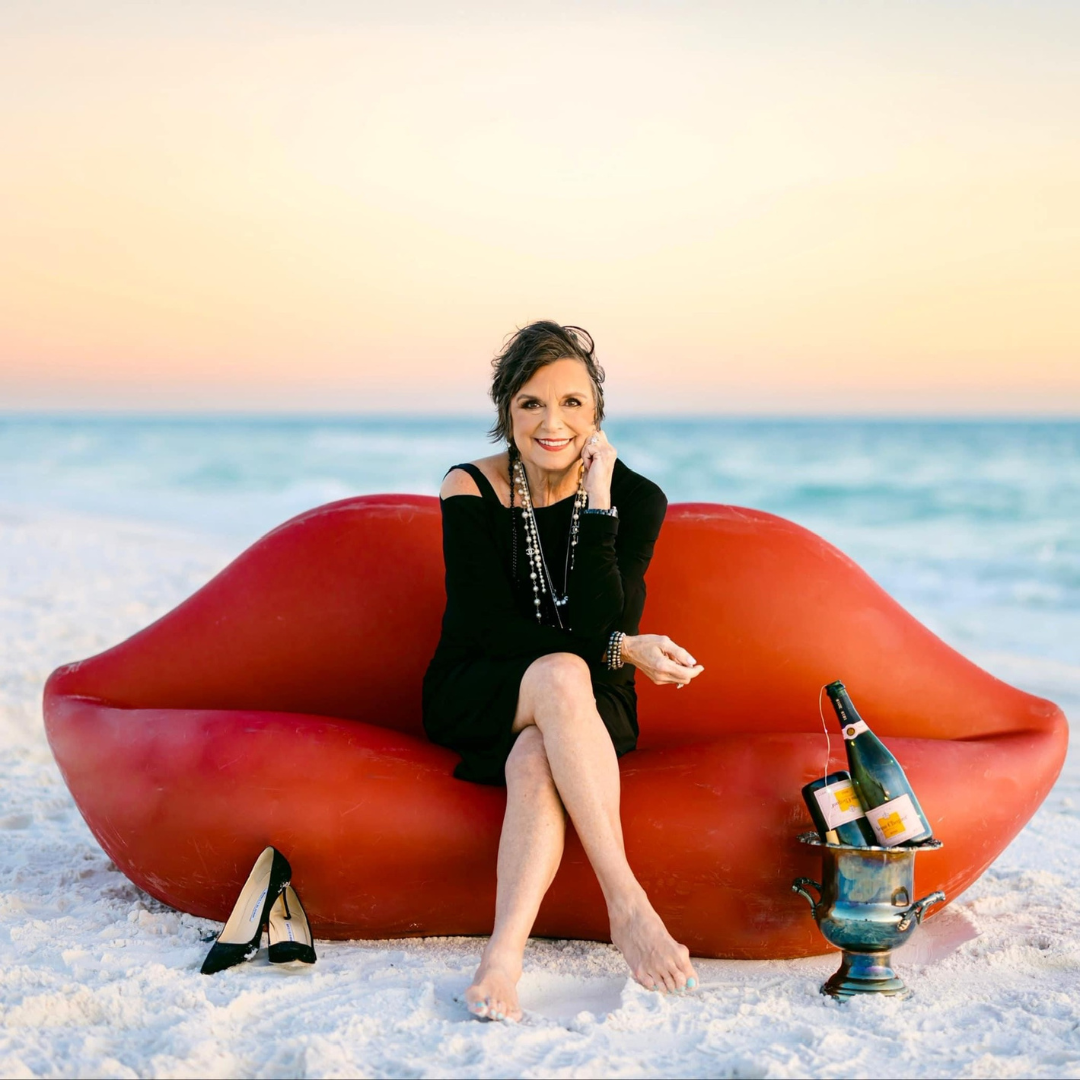 Who is the Smile of 30A?
LINDA MILLER is the Broker/Owner at Linda Miller Real Estate.
Twice Realtor of the Year, she consistently ranks in the top 1% of ECAR's 3,000 agents and has served on The Board of Directors for 3 years. Her brokerage is located on the East end of Scenic Highway 30-A, but Linda's properties spread the entire 18 miles of the highway. With over 24 years of experience in luxury coastal real estate, she has amassed over $750,000,000 in career sales… so far!
Linda grew up with her happiest childhood memories being those of family times at the beach. The sugar white sands and crystal clear waters of the Gulf coast were etched in her mind… she knew this was the place she belonged! Little did she know that not only would she move here, but she would help thousands of people make their dreams of living here a reality as well. Ever since she moved to 30A in 1998, she has been living out her dreams in paradise.
Known as the "Smile of 30A", Linda's happy demeanor and iconic red smile logo set her brand apart from the crowd. As she always says, "When you own property on 30A, you'll be SMILING too!"
Awards & Designations
Certified Residential Specialist (National Association of Realtors®)
Member of The Board of Regents 2011- Present (Who's Who in Luxury Real Estate)
Best Video Marketing 2019 (Who's Who in Luxury Real Estate)
Significant Sale Award 2017 (Who's Who in Luxury Real Estate)
Nominee for Best Overall Company Marketing 2021 (Who's Who in Luxury Real Estate)
Nominee for Best Marketing Campaign 2021 (Who's Who in Luxury Real Estate)