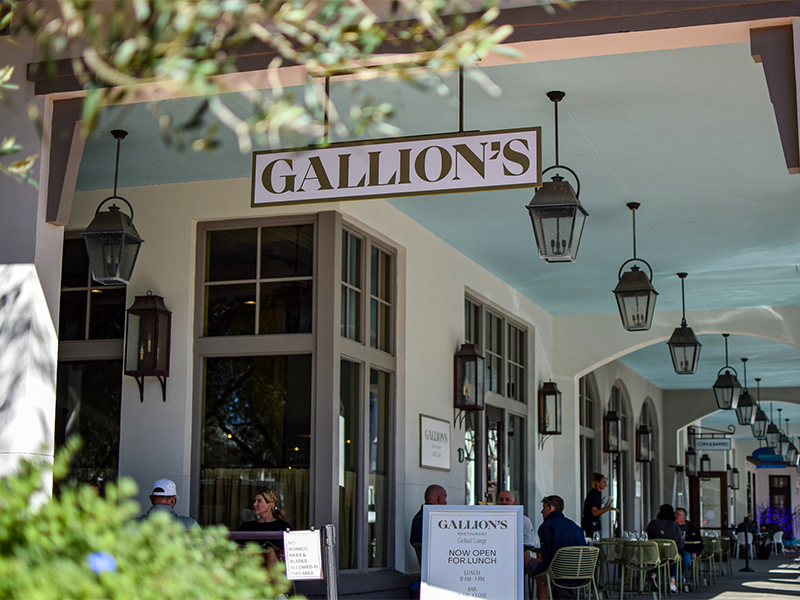 Nestled along the pristine shores of Florida's Gulf Coast, Rosemary Beach is not only a paradise for beachgoers but also a haven for those seeking an exceptional dining experience. This charming coastal town boasts a selection of fine dining establishments that combine exquisite flavors with elegant ambiance, making it a destination for food connoisseurs and enthusiasts alike.
One of my favorite places to visit while in Rosemary Beach is GALLION'S! This restaurant boasts fresh coastal fare featuring chef-inspired dishes, local seafood, seasonal favorites, and indulgent desserts. Whether you're looking for a quick bite to eat while shopping or for an exquisite date night spot with the finest fare, GALLION's is sure to hit all the marks in the heart of Barret Square in iconic Rosemary Beach, FL.
Visit their website to learn more, click here!