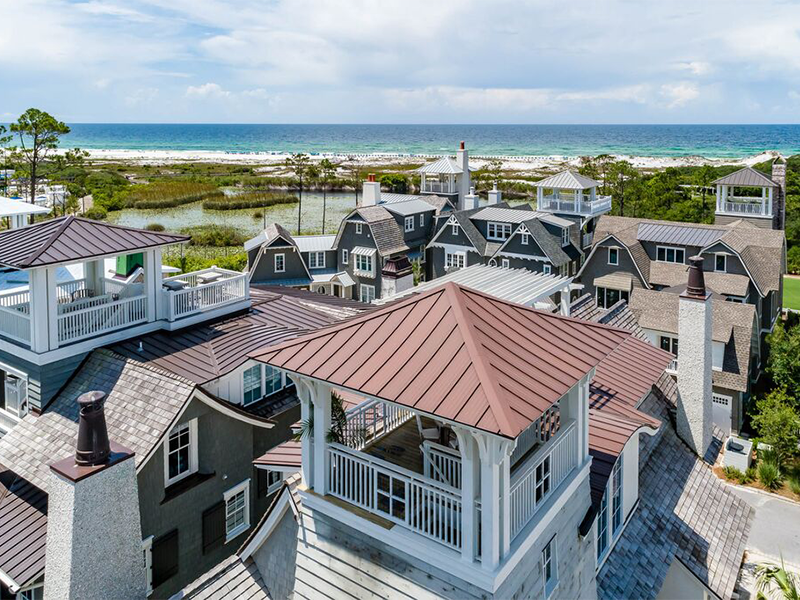 Would you like to garner more income, increase your credit performance, and provide your family with financial security? Sounds like investing in real estate could be a great option for you! Before investing in property, you will most likely have lots of questions like…
" What is the local real estate market like in the area that I want to purchase in? "
" How do I locate promising investment properties for sale? "
" Are rental properties a good investment? "
The most efficient way to answer those questions is through an experienced Realtor who understands the industry.
Here are some helpful tips to ensure you ask the right questions to pin down the right Realtor!
1) Find an Investment Realtor with Experience
Just like any profession, before you hire someone, take a look at their resume and experience. A Realtor who understands investment properties will have case studies and references from former clients who've worked with him or her in the past. Research the properties discussed in each case study to ensure the references and information offered are accurate.
As the Broker and owner at Linda Miller Real Estate, I am more than happy to provide a variety of references upon request to ensure that you feel secure; and better yet, excited to select me as your guiding hand throughout the purchasing process. It has been my pleasure to help so many people acquire the right properties that have made their dreams come true! Nothing makes me smile more… (except for quality time spent with my beautiful family)!
2) Does the Realtor Know the Local Area?
Understanding the local area is a priceless attribute in real estate. A Realtor who has experience in your area will have a better understanding of the investment property's value. They'll be able to find investment properties for sale, and answer questions like, 'Are rental properties a good investment?' Whether it's a commercial investment or you're taking a stab at becoming a landlord for the first time, a Realtor who knows the neighborhood should be able to help answer the following questions:
Who will rent my property?
How likely is it to stay occupied?
What are the resell capabilities?
I have been a resident and realtor along Scenic Highway 30A for over 20 years now garnering $550,000,000+ million in career sales guiding 100's of clients towards getting the most out of their investments. My connections with the best rental, property management, and support staff in the region go a long way in securing your property and your state of mind.
3) Connections – It's All About Who You Know
You've heard the phrase your entire life "It's all about who you know." This holds true, especially in the world of real estate investments. Someone who specializes in investments will be well-versed in the community and receive opportunities before the property even hits the marketplace.
The first question you should ask a potential realtor is "Do you have the right connections to ensure this process goes smoothly?"
My answer to this is YES! As a Board of Regents member at Luxury Real Estate, I have earned the title of Who's Who in Luxury Real Estate which means that I have the highest distinction within the company and am the only one in the region that has earned this honor. Luxury Real Estate is a compendium of the finest residential real estate firms from around the world and has been leading the real estate industry since 1986. This hand-selected group of more than 125,000 professionals with properties in more than 62 countries collectively sells over $240 billion of real estate annually, making it the most elite and comprehensive luxury real estate network in the world.
To be eligible for membership, firms and brokers must list and sell in the top 10 percent of their market and demonstrate expertise in the marketing and sale of luxury properties. With the guidance of myself and my fellow Board of Regents members, (Regents.com), we are the governing body of Luxury Real Estate, and our network represents the best in the business.
My extensive rolodex of the most elite clients along Scenic Highway 30-A call me when they want to buy, sell, or develop property that they have been holding on to. Knowing the right people with the right real estate portfolios is key in this "low inventory' market that we are in.
4) Does the Realtor Understand ROI?
Investment realtors are always on the lookout for the best deals for their clients. Finding a good deal is great, but understanding ROI is imperative. Before you select a realtor, make sure they understand your financial goals for the investment. These are important points to bring up to the realtor so they can help you find the right property to achieve your goal;
I'm investing to resell within 5 years
The property will be used to garner additional income through leasing agreements
I plan on fixing-up the property in order to sell it at a higher premium
After learning about my clients' specific goals, I take a step back to carefully look at where they are now, where they want to be, and what it will take to get them to their destination. Combining my extensive transactional knowledge and current market statistics, I form a detailed plan based upon research and wisdom to provide them with the best options to obtain their goals as quickly as possible. As time goes on, I adjust and balance the plan to the ever evolving market which in the past has often accelerated their dreams even faster than initially expected!
5) Does the Realtor Invest in Properties?
Once you speak to a few candidates, you will find that a lot of investment realtors also invest themselves. Find a realtor who has investment properties because they will have first-hand experience, which means fewer mistakes, less guessing and more trust. Don't be afraid to ask your realtor questions about their own experience, the trials and tribulations and how they became successful.
An experienced investor-friendly agent will know about 1031 exchanges, for example. This allows you to identify replacement investment properties and defer taxes, saving you tens of thousands in capital gains taxes.
My name is Linda Miller, but my game is 1031 exchanges. I have been involved in more of these types of sales than most as my reputation and lengthy career in luxury investment properties speaks for itself. As the proud owner of many investment properties (my portfolio is always evolving), I can confidently say that I have many years of experience handling transactions of this nature personally and professionally.